Support
Provide 24x7 live technical support agents at a scalable price
Our team is dedicated to providing unparalleled technical support services to growing software companies
Get Started
Equinox partners with the world's fastest-growing SaaS companies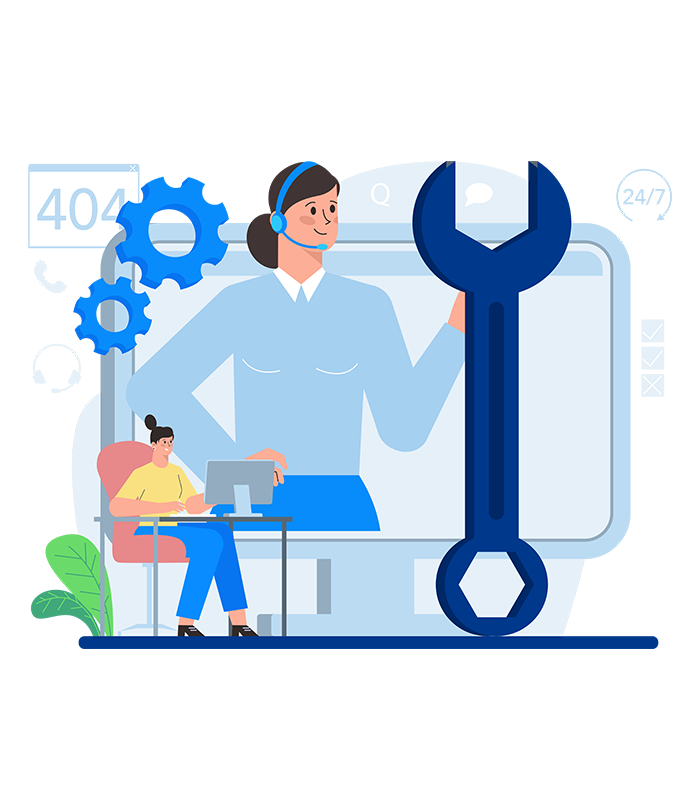 Give your new and advanced customers the technical support they deserve
Our technical support agents are trained to handle even the most complex technical issues
Have peace of mind knowing each customer interaction is secure
Our team of technical support agents is trained to handle sensitive information securely and confidentially behind strong control measures
Augment your existing support team with our top-tier technical support agents
Reduce the headache of employee churn and poor customer experience with our technical support services who are designed specifically for software companies like yours
Manpower Management
Provide excellent support without worrying about managing your workforce! We have highly trained resource managers who use models like Erlang to optimize head count within shifts based on predicted arrival patterns.
Quality Analysis
We carefully monitor each conversation and conduct analyses based on various metrics. We hire only top-skilled agents and monitor their quality on an on-going basis once hired!
Advanced Support
Our agents can also provide Tier 2 advanced support as they get trained internally. The advanced team can help maintain the quality of your knowledge base and provide input to the product team to improve the product.
Trusted Customers Are Saying.
Leaders at fast growing SaaS Companies love our Services
This team is Amazing!
Equinox has provided 210,000 proactive support chats that has helped us maintain our high quality of service that is delivered at scale over the last 2 years. The result and quality of every chat is measured and we know it's working.
Amazing Service!
Thanks to the Equinox team, we have been able to scale our business from an average of 40 clients per year to adding 30 new clients per month utilizing their knowledge and skill level to create scalable automation campaigns.
Absolutely Superb!
MASSIVE shout out to the WebPT East team! They always amaze with their dedication and innovation. Just yesterday they made this awesome Google Site for all our WebPT needs, especially COVID-19 resources.
We would love to hear from you!
Scale your customer support team efficiently with a dedicated remote team that care about your customers as much as you do!