Increase Your Customer Satisfaction.
Reduce Churn. Save Thousands.
Equinox Agents is everything you need to Augment your SaaS Technical Support Team so you can turn your customers turn into raving fans - at a lower price and better quality than your in-house team
Equinox partners with the world's fastest-growing SaaS companies

Your Customers Deserve The Best Support Agents
We are dedicated to providing unparalleled technical customer support services to growing software companies
Get Started
Advanced technical support across all channels
Your customers expect fast and friendly responses to their issues. While some prefer phone, others would like to use chat. Set up dedicated resources for each channel to ensure the fastest most efficient responses and reduce Total Time to Resolution.
Create knowledge base articles for your customers
Our team creates and updates articles based on the conversations they have with your customers. This saves your internal team time to maintain the knowledge management center.
A dedicated management team at no additional cost
Each team consists of a Team Leader, Trainer, and Quality Analyst at no cost to ensure consistency in every conversation and retention of legacy knowledge
Fast onboarding and training with simple pricing
Experience seamless onboarding and transition to our team using our proven method based on 100s of onboarding and training sessions. There is no charge during onboarding and training. We only begin charging once the team is trained and live.
Provide professional and top-notch customer service for your clients. Seamlessly integrate 24/7 chat and call support that your customers need, and give your team the collaboration.
Start with Equinox Agents in 3 Simple Steps!
1
Complete Request Form
Simply submit this form and one of our onboarding experts will contact you to schedule a discovery session.
2

Complete Live Discovery Call
Share your current needs and learn about the possibilities in delivering excellent customer service with a Live Discovery Call.
3
Start a Free Trial
If we have a match, sign up for the free trial and explore the full range of our services, including our dedicated support leadership team.
Experience using the most popular support systems
Our agents are trained on the most popular systems used by support teams globally. This allows a smooth and quick transition and reduces operator errors while managing and documenting tickets.
Get Started
Real time reporting of each agent's performance
Our system integrates with your platform in real time and displays multiple metrics that help identify issues that need to be resolved. (NEW) View each agent's Blended Score(TM) that measures quality and value delivered to you and the customer.
Look What Our Trusted Customers Are Saying!
Leaders at fast growing SaaS Companies love our team
This team is Amazing!
Equinox has provided 210,000 proactive support chats that has helped us maintain our high quality of service that is delivered at scale over the last 2 years. The result and quality of every chat is measured and we know it's working.
Amazing Service!
Thanks to the Equinox team, we have been able to scale our business from an average of 40 clients per year to adding 30 new clients per month utilizing their knowledge and skill level to create scalable automation campaigns.
Absolutely Superb!
MASSIVE shout out to the WebPT East team! They always amaze with their dedication and innovation. Just yesterday they made this awesome Google Site for all our WebPT needs, especially COVID-19 resources.
We would love to hear from you!
Scale your customer support team efficiently with a dedicated remote team that care about your customers as much as you do!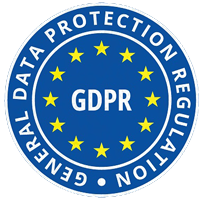 Free tools and resources to explore
Cost Savings Calculator
Although we provide more proactive chat, we still charge less. Wondering how we work? Do the math now with a cost per conversation savings calculator using the Equinox solution!
Coming Soon
(NEW) ChatGPT Implementation
Heard all the buzz about ChatGPT but unsure how to leverage it? Let us help you integrate ChatGPT into your support infrastructure and level up your content, training, and performance. Ask us about it during the discovery call.